Dog Walking, Pet Sitting, and Boarding in Verona, NJ
At ESP Pets, we know that every pet is part of your family, and we treat them like ours! We work extremely hard to provide great care for your furry, feathered or scaled loved ones! From dog walking in Verona, to pet sitting, to our private dog boarding services…We've established ourselves as Verona's most trusted pet care professionals, and we stake our reputation on the promise that your pet will receive the highest quality treatment. We look after them as if they were one of our own, because we love animals!
What We Do
We realize that every pet is different, and we treat them as such. No two animals have the same needs and personality quirks, and this is what sets them apart and makes every pet unique! That's why before you get started with any service we offer at ESP PETS, we personally meet with you and your pet beforehand so our team members can tailor a service plan specifically catering to your pet's needs.
Why ESP Pets for Dog Walking, Private Dog Boarding, or Pet Sitting in Verona?
We understand how hard it is at times to be there for your pets. Our trained staff will be there for you with round the clock availability to meet all of their needs and more! If you need the help of a pet care service in Verona, contact us today, and know that they'll be in exceptional hands with ESP PETS.
Choice
We know that choosing the right dog walker, host, or pet sitter in Verona for your furry friend is one of the most important decisions you have to make. That's why at ESP Pet Specialists, we've built our business on relationships and the foundations of reliability and trust. These are only a few of our cornerstones which you'll find when working with us!
In short, we're committed to making sure that you're happy with the service and care your pets receive from us. We don't consider our job complete until every one of our clients has left an honest review. If it's not 5 stars, then we will make it right!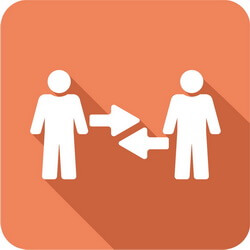 Relationship
We're truly committed to building long lasting relationships and friendships with our clients and pets in Verona. You wouldn't feel comfortable with strangers in your home, so we work hard and are committed to establishing trusted connections with everyone.
You want the very best for your pet. For this reason, we only hire specialists who have experience and skill in caring for all different kinds of pets – not just dogs or cats. Our specialists are true professionals, not simply freelancers, and they form long-lasting relationships with you and yours!
To us, your pet is treated like a family member and friend. They're our family too, and we mean it!!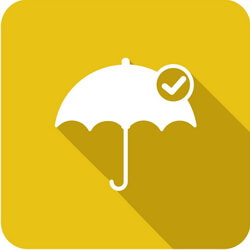 Reliability
When you need to find a reliable and caring pet care company, look no further than ESP Pet Specialists. We will be there for your furry friends when the time comes! Our 24-hour emergency service means that no matter what happens, we can take good care of them…Day or night, weekdays and weekends!
We know you want to be able to trust your pet sitter or dog walker in Verona, and you expect a certain level of reliability. For us to provide excellent service AND reliability, it's vitally important for us to offer both a primary care-giver who knows all about your pet and your Verona neighborhood and a designated back up. This means always having another person on call ready at all times!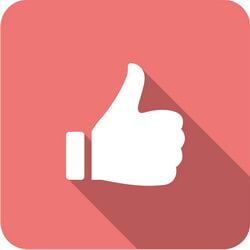 Trust
When we come into your home, we take great care to make sure that your experience with us is a positive one. One way this happens is through our hiring process at ESP PETS. We only hire pet specialists who undergo an extensive background check through GoodHire. This plays a big part in establishing trust!
As a well-established and trusted business, we understand the value of insurance. That's why you can rest assured that our company is properly insured and will provide documentation on request!
Online payments are snap with ESP PETS! We're PCI compliant, so you can feel comfortable knowing that your personal financial information is safe from hackers!