Dog Walking, Pet Sitting, and Boarding in Short Hills, NJ
We know you care about your pets, and we feel that every pet is part of your family and ours, which is why we work hard to provide the best possible care for your loved ones. At ESP PETS, our specialty is dog walking in Short Hills, pet sitting, as well as private dog boarding services. We want your pets to enjoy their time away from you while feeling like they're home with us!
What We Do
At ESP PETS, we know every pet is different because no two animals have the same needs, personality quirks and dispositions. These differences mean all pets deserve personalized care! Before we begin a journey with a new client and new pets, we want you to meet us in Short Hills so our team can create an individualized service plan just for you and your pet, guaranteed to please everyone!
Why ESP Pets for Dog Walking, Private Dog Boarding, or Pet Sitting in Short Hills?
It's always a relief when you can put your pet in the hands of someone who will take care to make sure they are happy and healthy. That's why at ESP PETS, we strive for around-the-clock availability, so our clients won't worry about their pets' well being while in our care. Contact one of our pet specialists today to learn more!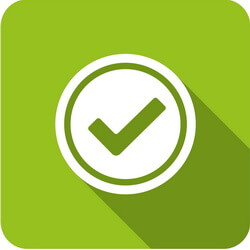 Choice
When you're in need of trusted pet care professionals, ESP Pet Specialists is your go-to company. With years of experience and the ability to provide exceptional care for pets of all sorts, your pet is in great hands! Our business was built on relationships, and we take pride when our clients work with us year after year. They know where their fur baby will be well taken care of in any situation.
We've set the bar high for ourselves and our team of pet care experts is dedicated to your satisfaction. We are committed to your satisfaction and we don't consider our job complete until you provide us with a five star review. That's why ESP PETS is one of New Jersey's best choices for pet sitting, private dog boarding, or dog walking in Short Hills.
Relationship
We truly care about your pets. That's why we strive to develop relationships with you and them on a personal level, so you don't have strangers coming into your home.
Our pet specialists are not simply freelancers. They work in a team with other professionals to provide you and your pet the best service possible, so they can live a healthy and active life. Our employees work hard to form long-term relationships that will last a lifetime!
When we say that your pets are our family, it's a lot more than just a cute slogan. We treat them like family and it means exactly that!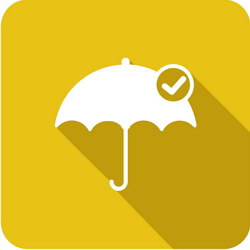 Reliability
We understand how important your pets are to you and will be there whenever they need us most. You can always count on us for reliable service; day or night, weekday or weekend! If you are looking for a company to take care of your pets while you're away, ESP Pet Specialists is the answer, even in times of emergency we will be available 24/7.
In order to offer you the highest level of reliability, we must be available whenever your pet needs us. We know a lot about your Short Hills neighborhood and will work hard to learn everything about your pets! But, it's important that you also form a relationship with one of our designated backups who will also know you, your pet, and your neighborhood.
Trust
Our hiring process at ESP PETS is both rigorous and thorough because trust is our cornerstone. We take criminal background checks very seriously, and we use GoodHire to run searches on anybody we're considering for our team. In short, we believe in the importance of establishing trust!
We know that you need assurance and protection, especially if entrusting your pet with us. That's why our team is fully bonded and insured, including workers' compensation coverage! We'll provide proof of our insurance on request.
We don't want you to hesitate when making online payments. You can be confident that your payments are secure and reliable because we're PCI compliant.