Dog Walking, Pet Sitting, and Boarding in Roseland, NJ
At ESP PETS, we understand that you want to provide the best possible care for your furry friends. That's why our team is committed to providing excellent service and will go above and beyond typical pet care services. Our business provides dog walking in Roseland, pet sitting, in addition to private dog boarding options, so every pet feels welcomed. Whether it's a quick walk, or if you need pet sitting while at work, rest assured knowing each animal receives personalized attention because we'll love on them just like you do!
What We Do
Every pet is different. That's why we craft personalized service plans to please everyone. If your pet is ready for some spoiling, take a look at our complete list of services available in Roseland. We want them to have the best possible experience with us, so before starting any type of our pet care services, we meet up with you and your pet to talk through what kind of experience is right for BOTH of you.
Why ESP Pets for Dog Walking, Private Dog Boarding, or Pet Sitting in Roseland?
When you need it, ESP PETS is ready to take care of your loved ones. When contacting us for assistance with any issue or concern about your pet, we will provide around the clock availability so you can rest easy knowing your pet will have an expert by their side. Our 24/7 coverage ensures peace of mind and complete convenience.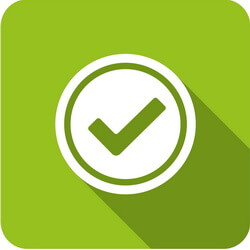 Choice
When you're away, you want to know they're safe, in a loving environment, and with trusted people. ESP Pet Specialists is the best choice! Our business has been built upon relationships that are reliable and trust-based so we can provide excellent care while still giving you peace of mind knowing your pets are being well looked after.
You won't find better pet care services in Roseland than ESP PETS! We are expert pet care specialists providing dog walking in Roseland, pet sitting, and private dog boarding. We don't consider our job complete if we haven't earned your 5-star review!
Relationship
Our team is committed to building relationships with you and your pets. We want to be part of the fabric that makes up your pet's life, so we make it our goal to ensure that you and your pets are comfortable.
Our pet specialists are more than just part time employees. They become your partners in pet care and develop long-term relationships that last the lifetime of your pet. They're not free lancers, nor are they just looking to earn some extra cash.
We treat your pets like family, and we mean it…It's not just a saying, it's what we do!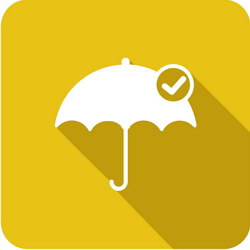 Reliability
We know what a huge responsibility treating your animal as part of our family entails, so rest assured knowing that ESP Pet Specialists will never let you down when important things like emergencies and health needs arise. When you need pet care, we have your back!
Of course you want to personally know your dog walker or pet sitter. But, we believe that in
order for us to offer reliable services at all times of day and night, including weekends, it's important that we designate a backup who can provide assistance if emergencies arise.
Forming relationships with two different specialists who know your Roseland neighborhood best ensures reliability.
Trust
We're always on the lookout for employees who will give us and your pets their all. Trust is a cornerstone of our business. That's why we run extensive criminal background checks as part of our hiring process, and use GoodHire, a one-of-a kind national database that screens our applicants.
As a legitimate business, we put you at ease knowing we are fully bonded and insured to protect you in case of any accidents. We will provide proof upon request for your assurance that our safety standards meet or exceed yours!
Making easy online payments is a breeze with ESP PETS because we're PCI compliant, meaning your accounts won't be jeopardized and your personal information is always safe.