Dog Walking, Pet Sitting, and Boarding in Livingston, NJ
ESP PETS cares for every family member, and that includes your pet. We are the most trusted service provider in the area because we work hard to provide high-quality care while you're away from home or on vacation, all from the comfort of your home where your pet is at ease. You can trust ESP PETS if you need a pet sitter or dog walking services in Livingston…We also offer private dog boarding in the home of one of our professionals!
What We Do
Let ESP PETS spoil your furry friends. Based right here in Livingston, we know that no two animals are alike and their needs vary from person-to-person. We don't offer one size fits all service plans so before care begins with new clients, our team sits down for an initial consultation to craft a personalized plan to suit your pet's unique personality quirks or dispositions. Learn more by contacting us today!
Why ESP Pets for Livingston Dog Walking Services, Private Dog Boarding, or a Pet Sitter?
Whenever you need it, our highly trained staff is ready to take care of your loved ones with the utmost professionalism. Rest easy knowing that no matter what comes up, from an emergency to time away from home, ESP PETS has you covered with around-the-clock availability!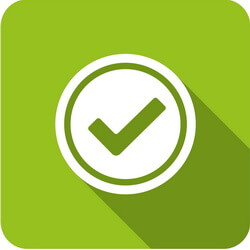 Choice
When you choose the right dog walking service, pet sitter, or private dog boarding option, it's like taking care of your pets yourself. ESP Pet Specialists is a wise choice with an established track record and excellent reputation in our industry for reliability and trustworthiness.
We take pride in providing superior service while balancing safety and comfort for your pet. Rest assured that you can enjoy peace of mind knowing that your furry friend is well cared for at all times when they need it most – whether just a few hours or 24/7/365 days per week!
Relationship
No one wants strangers in their home! We work very hard to develop relationships with your family, and we value these so much because they are the cornerstone of our business and help us reach the goal of providing you excellent service.
Our employees are specialists in the field they work in and with the pets they befriend, not freelancers. They care about your pet and know how to make them comfortable, and they form long lasting relationships with both you and your pets.
We go the extra mile when it comes to working with a pet sitter or one of our Livingston dog walking professionals, and we'll love your pet and make them feel like a member of our family!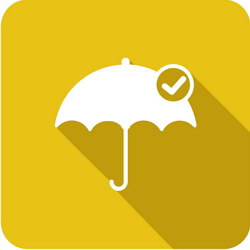 Reliability
You can always rely on ESP Pet Specialists whether it's day or night, weekday or weekend – even holidays! You may not always be able to take care of your pets yourself but with the help of our experts at ESP Pet specialists that won't matter: We'll give you and your pet everything and more!
You absolutely should know who is caring for your pet. But we also want to provide the best level of service for our customers and make sure they are never left without a pet specialist. So, not only will you have someone exceptional taking care of your pets every time, but a designated backup is ready to step in if something comes up unexpectedly.
Trust
We look for people who are trustworthy and make sure they love animals! As part of our hiring process, every pet specialist must undergo a criminal background check including state and federal level searches. We use GoodHire, a leader in finding information about everyone's past, so you can rest easy.
At ESP Pet Specialists, our team takes safety seriously, which is why we provide you with proof of insurance/liability and workers' comp coverage upon request.
When you have to make a payment, it's easy with our simple and secure online system. You can feel at ease knowing that we're PCI compliant!