Dog Walking, Pet Sitting, and Boarding in East Hanover, NJ
At ESP PETS, we believe that every pet is part of the family. We work hard to provide care beyond your expectations when it comes to dog walking in East Hanover, in-home pet sitting, or private dog boarding options. Whether you're looking for a service to walk your dogs while you're away from home, or if you need help taking care of your cats all day long because life as an intern doesn't leave much down time, our team has got your furry friends covered from A to Z!
What We Do
ESP PETS understands that no two animals are alike. That's why before care begins, we tailor a personalized service plan for each and every new client to ensure their furry friends will be satisfied with our services in East Hanover. Contact us today, and see what we have to offer!
Why ESP Pets for Pet Sitting in East Hanover, Dog Walking, or Private Dog Boarding?
We love your furry family members as much as you do – we've been taking care of our community's pets for years with exceptional service. ESP PETS is dedicated to providing around-the-clock availability so that you can rest easy knowing they'll always be taken care of by us at any hour day or night.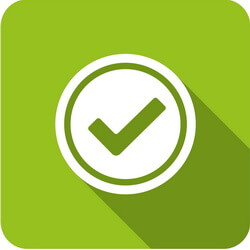 Choice
Having someone take care of your pet while you're away at work or on vacation requires a qualified person with appropriate experience. ESP Pet Specialists is an excellent choice because we not only offer top-notch services and draw on years of experience, but we also provide our clients with kindness and attention that will make them feel comfortable when leaving their pets behind for some time.
We are committed to your pet's well-being and will do what it takes to earn a 5 star review. That is why we're the best choice for dog walking in East Hanover, private dog boarding, or pet sitting!
Relationship
We're not interested in hiring just any people, rather we choose partners who want to make connections with their customers by building relationships during every visit. Because, You don't want strangers in your home.
Our pet specialists are more than just freelancers. They work as our employees, forming long-term relationships with you and your pets to best serve their needs.
When we say "Your Pets are Our Family", it means everything…Because we love pets just as much as you do!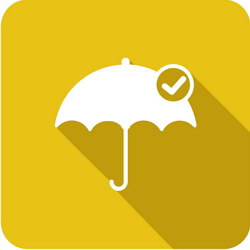 Reliability
ESP Pet Specialists never sleeps! We are here to provide a break for you when your pet needs it the most. Day or night, weekday, weekend, and even on holidays…We'll be there with an experienced pet professional who will be at your best friend's side whenever needed.
You want to know your pet care specialist, so we make sure your dog walking or pet sitting professional is not only reliable, but knows everything about East Hanover and makes themselves available should anything happen to your pet. We have two different levels – one for your primary pet care specialist, and then designated backups so if something does go wrong with their schedule or availability they can still fill in seamlessly without disrupting what you need done.
Trust
We're like your best friend who's never let you down! As part of our hiring process at ESP PETS, we require an extensive criminal background check and use GoodHire to run a thorough federal, state, county level search on anyone considered for our team. You can be assured your home and pet will be safe with us.
As a trusted and legitimate business, we are fully bonded and insured to protect your precious investments. Just ask, and we'll show you proof of all coverages!
You can feel confident about your easy and secure online payments with us. We are PCI compliant, so you know that we take security seriously!