Dog Walking, Pet Sitting, and Boarding in Caldwell, NJ
At ESP PETS, we believe every pet is part of the family. We know you feel the same – So we work hard to provide the best possible care for your beloved pet and member of the family! Whether it's dog walking services, pet sitting in Caldwell that will make them happy while you're gone, or our private dog boarding options, we're THE most trusted pet service provider for your pets' needs!
What We Do
We take pride in knowing every animal is different. No two animals have the same needs, personality quirks or dispositions and this is why before care begins we meet with new clients to craft a personalized service plan which will be sure to please everyone. However, if you're looking for something special that no other pet care service offers in Caldwell, then what are you waiting for? Check out our comprehensive list of services available by visiting us here today!
Why ESP Pets for Dog Walking in Caldwell, Pet Sitting, or Private Dog Boarding?
ESP PETS is a trusted and reliable company, who will take care of your loved ones when they need it. Don't worry about what time of day it is or whether you're at home – our trained staff members are always available to help! Contact ESP PETS today for all the caring pet services you want (and need!).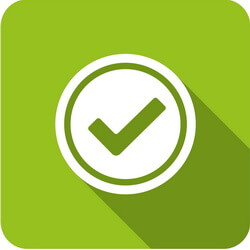 Choice
When it comes to finding the perfect service for pet sitting in Caldwell, dog walking, or private dog boarding options for your furry friend, choose ESP Pet Specialists. Our business has been built upon relationships and trust with our clients which is why we are dedicated to client satisfaction. That's also why we work to earn a 5-star review each time!
Our commitment to our clients is simple – we want you and your furry friends to be happy! That's why we offer the best pet care services in town. Choose us for dog walking, pet sitting, or boarding today!
Relationship
Locally owned, family-run businesses like ours are a dying breed. But what makes us different is the way we work to build relationships with our clients without sending strangers into their homes.
The next time you're looking for dog walking in Caldwell or a pet sitter, consider our specialists. They are not free lancers and don't just work on break from school; they form long term relationships with your pets while also being employees of ours!
Above all, when we say "Your Pets are Our Family", our goal is to make your pets feel like family.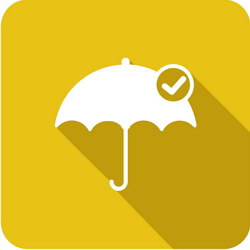 Reliability
You can rest assured when you hire ESP Pet Specialists that we'll be there for your pets. With our 24/7 coverage and dedication to excellence, the next time you need a pet sitting or dog walking services in the Caldwell area, call us!
It's important to know your dog walker or pet sitter as they care for your animal, but you can also have a backup available in case anything happens. They'll be able to fill-in and make sure any needs are met so that nothing falls through the cracks.
Trust
We want you to feel safe at home, so we make sure our team members are trustworthy before they come into your house. As part of the hiring process for pet specialists, each potential hire must undergo a criminal background check and get screened by GoodHire – which ensures that any possible problems will be caught on either federal, state or county level searches.
We're a legitimate business operation, so you can rest assured that we're fully bonded and insured. You'll receive proof of insurance coverage upon request before agreeing to work with us or paying for services rendered by our company.
You can feel safe knowing that we are PCI compliant, and all of your credit card information is safely stored and encrypted with the latest SSL technology.